We are very proud of our experienced staff.  Each member of our team is specially trained in the most up-to-date surgical techniques, and all have years of experience.   Our paramount concern is the  health and safety of our patients.
Our clinic is a National Spay Neuter Response Team.  In order to receive the designation, each staff member was required to complete intensive training on high-quality surgical techniques.  Additionally, our veterinarian reviews our procedures to insure that we adhere to the highest standards of medical care.
Our Veterinarians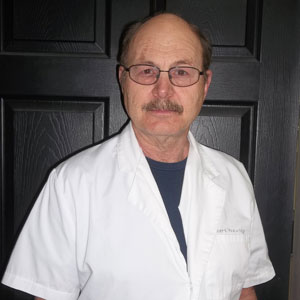 Dr. Robert Neunzig
Dr. Robert Neunzig received his Doctor of Veterinary Medicine from Ohio State University and currently is the owner and Chief of Medicine for the Gaston Low-Cost Spay Neuter Clinic. Prior to his veterinary education, he graduated from Miami-Dade Junior College. He went on to attend Auburn University and then the University of Florida. His post Doctoral Training and Board Certification was received in 1983, he was re-certified in 1993 and again in 2003.
Dr. Neunzig was the owner of a veterinary private practice for over 25 years in North Carolina, owning and operating 5 very successful animal hospitals throughout his career. He worked as the Quality Assurance Director for 5 years for PetSmart Veterinary Services and 4 years was the head of their Medical Standards. He has been the consultant for several veterinary hospitals over the last 20 years.
A United States Air Force veteran, Dr. Neunzig has been a huge participant over the years in Community Public Service for Gaston County by being a part of the Gaston County Health Board, Gastonia Planning Commission, Gastonia Crime and Drug Task Force, Gaston County Solid Waste Advisory Board, Gaston County Animal Welfare Study, and York County, S.C. Animal Issues Task Force. Since 1981, he has worked with many aspects of the Gaston County Animal Care and Enforcement Center, and has received many community awards such as the Gaston County Police Department Citizen of the Year in 2003 and the Gaston County Police Outstanding Volunteer Award in 2006. He has published many articles and pieces for continuing education in the veterinary world and has been a member of the American Veterinary Medical Association for over 39 years.
Dr. Jennifer Jones
Dr. Jennifer Jones grew up in Miami, FL with a love for animals at a very early age. By the age of six, she knew she wanted to be a veterinarian. She is a graduate of Virginia Tech University, with a biology/pre-vet major. She earned her Doctor of Veterinary Medicine degree in 2006, from Ross University School of Veterinary Medicine after completing her clinical year at the University of Missouri. She then moved to rural southern Ohio working initially in large animal medicine with a love for sheep, goats, llamas and alpacas. Her next big step was moving to the Akron, Ohio area and worked in shelter medicine. Having had enough of the cold weather, Dr. Jones relocated to Charlotte, NC and has worked in several local clinics. She has also done relief work at many different veterinary clinics and loves the Charlotte area and living in the south!
Her special interests include feline medicine and soft tissue surgery. She attends many medical conferences to keep abreast of current developments in veterinary medicine, and has recently become proficient in the use of surgical lasers. She is licensed in South Carolina and North Carolina.
Dr. Jones is a loving "mom" of two rescued pets: one amazing cat, Rave and a small hyper dog named Remy!
Dr. Bilenda P. Madison
Dr. Bilenda P. Madison is a member of the 50th graduating class of Tuskegee University School of Veterinary Medicine (TUSVM), Class of 1999. Her career started in Tampa, Florida as an intern at Florida Veterinary Specialists. Upon completion in the mid 2000's, she moved to the Charlotte Metro area and worked as a general practitioner for the same group of hospitals through March 2007.
In September of 2001, she started doing relief work for area emergency clinics as well as bi-weekly spay/neuter clinics during available weekends. From May 2007-2008, her relationship with one of the emergency clinics expanded to Medical Director. After a year of service, she decided to begin a full-time relief business which continues to present serving emergency facilities, general practices, and spay/neuter clinics in North Carolina, South Carolina and Ohio.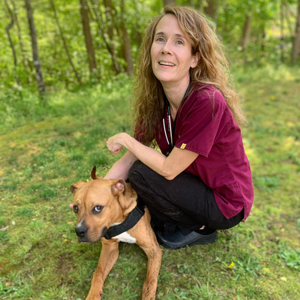 Dr. Sharon Bailey
Dr. Sharon Bailey grew up in Albany, NY. She received her undergraduate degree in Biochemistry and Microbiology at SUNY Albany. Dr.Bailey attended Ross University. She spent one year of clinical rotations at N.C. State University. Since graduating in 2004 she has worked both in private practice as a small animal practitioner and a spay/neuter surgeon. Dr. Bailey enjoys working in the field of spay/neuter because it helps the pets and the community as a whole.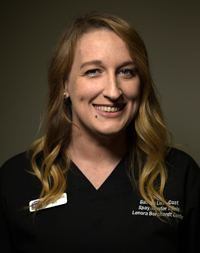 Allison Brooks – Allison is a Registered Veterinarian Technician. She is in charge of the very tedious job of determining the proper medications for each patient. Allison is our "Charge Nurse" for the clinic and is excellent at what she does! Allison was born in Pensacola, FL but moved to Gastonia, NC in 1998 with her family. She graduated from Hunter Huss High School in 2006 and from Gaston College's Veterinary Technician Program in 2009. She has been working as a RVT since. Allison enjoys playing volleyball, shopping and spending time with friends and family. Allison married her husband, Josh Brooks, on October 27, 2017. Together they love to travel and cheer on the South Carolina Gamecocks!
Michael Guthrie – Michael is our very experienced Vet. Assistant. Michael is responsible for preparing the patients for surgery as well as intake and discharge. No one can lift our big dogs like Michael can! Michael volunteers at many animal-welfare events and works with several rescue groups in the county. Michael also is a consultant to the Board of Directors for the Animal League of Gaston County.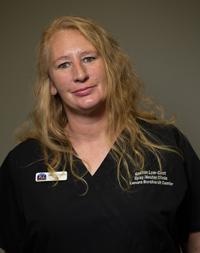 Brandy Gibson – Brandy is our Vet. Assistant who assists with surgery preparation but her main responsibility is assuring all surgical instruments are sterilized and properly packed for each animal. She also is the one who we refer to as our "cat whisperer" and we have yet to see a cat she can't handle. Brandy is the mother of two grown children and four fur babies.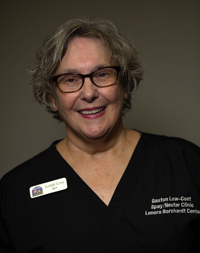 Kathy Cole – Kathy is a Registered Vet. Tech having graduated from the Gaston Community College and the Clinic's first employee. Kathy is our "up front" person. She handles client services and medical records. Kathy is very active in animal welfare. She was a founding member of the Animal League of Gaston County since it's start in 2002.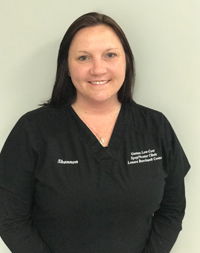 Shannon Crawford - Shannon joined our team as a Client Care Coordinator and Vet Assistant. Shannon graduated from Bessemer City High School in 2003. She also went to Gaston College receiving an Associate degree in 2011. Shannon has had a passion for animals since she was a little girl always knowing she would somehow work with them in her future. She is a mother of 3. A daughter named Julianna, a son named Ethan and a step-son named Fenix. She also has lots of fur babies including 7 Cats and 5 dogs. She enjoys spending time with her family sitting around a bonfire, playing Corn hole or binge watching TV shows.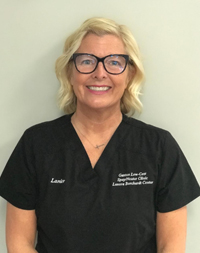 Lanier Jones – Lanier Jones was born and raised in Charlotte, NC. She has been a pre-school teacher and has co-owned a catering business. After raising her children, she went back to school to follow her passion of working with animals and is now a certified veterinary assistant and is blessed to be working with the animals and people of her community. Lanier has 3 human children and 3 furry animal children.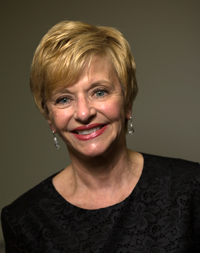 Terry Albright Kenny – Terry is our Executive Director. She was instrumental in raising funds to start the spay/neuter clinic and has been our director since the clinic opened in 2009. Although Terry is an attorney, she spends most of her time working to improve animal welfare. She is a graduate of the University of North Carolina at Greensboro and Wake Forest School of Law.