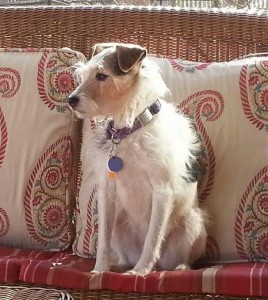 Donate to the program that speaks to your heart:
Rosie's Fund: Thanks to a very special Gaston County resident, Rosie's Fund was set up to honor her precious, loving little dog. Donations made to Rosie's Fund will assist with payments for vaccinations, spay and neuter, minor to moderate wound care, antibiotics and flea treatments. Some of the funds donated will be used to financially assist with medical bills for those who are less fortunate.
Shelter Pets To Go! - In conjunction with Gaston County Animal Care & Enforcement, 3 shelter pets are available for adoption free of charge after being spay or neutered, fully vetted and microchipped.  You can be a sponsor. The cost is $150 for three pets or $50 for one pet.  Pets are publicized on our FB page and in the Gaston Gazette.
Spay/Neuter Assistance Programs - Donations are used to provide reduced-cost spay/neuter surgeries for pet owners who cannot afford to have their pet altered.  Donations are urgently needed for this fund.
Vaccination Fund - Many pet owners from time-to-time need a little financial assistance to care for their pets.  This fund provides reduced cost or free vaccinations for pet owners who cannot afford them.
Community Cat Fund - Gaston County has many feral or community cats.  These are the cats that wander the neighborhood or live near a fast food restaurant.  These cats do not have owners, but many have caregivers who are willing to humanely trap them and have them altered and vaccinated.  We offer a community/feral cat package for $15 which includes sterilization, vaccinations, de-worming and ear tip.  Funding is needed to continue this very important program.
Room to Run - We work with volunteers to build large fenced areas to free dogs from their chains.  A fence build for one dog costs $500; 2 dogs $650.  Donate, come help build the fence you sponsor or just come and see the joy of a dog being unchained and able to run for the first time in its life.
---
We gladly accept cash and check donations which can be mailed to the Gaston Low-Cost Spay/Neuter Clinic, 425 West Franklin Blvd., Gastonia, NC 28052 or if you would like to make a donation with your credit card, please do so through the paypal button below:
Non-PayPal
(Credit/Debit Card)
Clinic Wish List
Bleach and He (High Efficiency) laundry detergent – we do loads and loads of laundry each day
Purina Cat Chow Complete (blue bag) and Scoopable Litter – the clinic is the home to 4 otherwise homeless cats
Quality paper towels & toilet paper
Reams of paper – 8 ½ x 11 and 8 ½ x 14
Rubbing Alcohol (70%)
13 & 30 Gallon Trash Bags
Reams of Pink and Blue paper (used for kennel cards)
Your donations allow us to keep our prices affordable.  Please drop off donations at the clinic Monday-Friday.
Office hours are 9:00 AM-4:00 PM Monday-Friday.  On surgery days we are there all day.  We schedule surgeries 4 to 5 days weekly.
We invite you to support us by shopping at GoodShop.com.  This link will take you directly to Goodshop.com to support our organization.